Cross-country Skiing with Children: Using Pulks and Sled
By Shorna Stiksal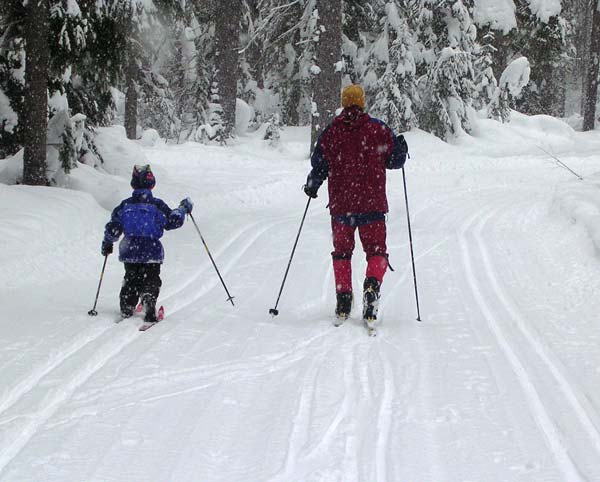 A very common site in hill stations where skiing is an usual adventure sports, is parents dragging their children in fibre or glass sleds behind them, known as pulks. The pulk slides on the snow with the help of runners while the child sits inside, behind the shelter of a tinted windshield, safely put inside insulated bags and harnessed too, in order to keep them upright.
The adults, on the other hand, are fixed with long and rigid aluminum poles which are attached to the belts in their waists. A pulk can be called an equivalent of a pram, the difference being just that it works on snow. It's much safer than carrying your children in a backpack, and not to forget, much more comfortable as well. In case of older children, pulks are used for back up of transport such that they can rest after skiing for a while.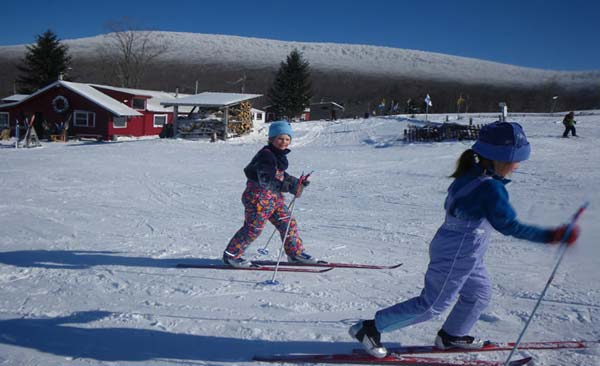 With a pulk, skiing can be very rewarding for a parent and child alike, but there are risks that have to kept in mind:
If the track is not properly prepared or icy, the ride can be bumpy for children. Be sure to make the child sit straight up and harness him properly enough such that he or she is comfortably supported. If the harness goes loose, the child runs the risk of sliding down his or her back. This is why, children below six months are not recommended to try out pulks.


In case you are a pro at skiing, be sure that because of your skiing the sled does not surge instead of moving in a smooth way, which again would make the child's head move backward and forward in a violent manner.


The insulated bag is a must in order to ensure that the child does not get cold inside. The windshield should be a must for protecting the child from snow that is kicked up because of the towing skier. Parents can often fail to realize that the child is feeling cold since it's a tough exercise for them.


Children tend to get nervous and anxious if they are not in proper reach of their elders. From a pulk, the communication between you and your child might get hampered due to the noise from sleds and skis. It would help if you bring along another adult to ski beside you such that the child finds a company.


Towing pulks can be a very hectic job and need quite a lot of strength, especially when you go uphill. Additionally, when you go downhill, it will push you forward, therefore, you need to make sure that the snowplough brake is perfectly secure.


Aim for shorter trips of about 45 minutes to 1 hour, during the initial times. If you have other adults to share the load, nothing better than that.


Pre-plan your trip to ensure that you get to see the perfect views in your route and make the best out of your trip for yourself and your child as well.


Written By:

Shorna Stiksal is a programmer by the day and a painter by the night. Some of her paintings have been sold at art functions. One of the latest projects that have been produced through this genius is a directory script and an automated system for a company that provides reputation management services.


Have A Great Story (or question) About This Winter Activity?


Do you have a great story about this? Share it!
From Cross-country Skiing with Children: Using Pulks and Sled to Winter Activities For Children